Final report for FNC17-1089
Project Type:
Farmer/Rancher
Funds awarded in 2017:
$6,244.00
Projected End Date:
01/30/2019
Grant Recipient:
Full Hand Farm
Project Information
Description of operation:
Our farm is a 5 acre 4 season vegetable farm in Central Indiana. We are first generation farmers entering our 7th season. We are not certified organic but do follow organic practices and consider sustainability an important tenet of our farming philosophy. We have been using these farming methods since we got started. We have often felt isolated doing this work, however, and wanted to build our professional and social network of farmers by participating in the leadership team of the Hoosier Young Farmer Coalition.
Summary:
Our project seeks to establish a local chapter in Indiana of the National Young Farmer's Coalition.  We have a burgeoning population of young and beginning farmers in our state who will benefit greatly from a more organized network of farming peers, called the Hoosier Young Farmer's Coalition. By building connection and comradery among the state's young and beginning farmers we hope to ensure as many farms as possible thrive in our state.  In our first year we were able to organize almost 25 events and engage with over 800 Hoosier farmers.  We think this demonstrates just how great the need is for such an organization in Indiana.  
In our second and final year of the grant funding, the Hoosier Young Farmer Coalition continued to build on the platform we laid in 2017, strengthening the presence of the group in Indiana and building deeper connections among Indiana's young and beginning farmers and allied organizations.   We originally formed HYFC to provide a designated space, both physical and virtual, in which young and beginning farmers could connect with each other and connect with resources to help build their farms.  While Extension services existed in our state, at the time of our group's formation there was nothing geared specifically toward the upstart farmers among us.  We set out to create a variety of different spaces in which young and beginning farmers could come and find good company and answers to questions, thereby gaining practical and emotional support that could help carry them through the first challenging years of starting and operating a farm. 
We pursued this goal by hosting events, tabling at area farm and food conferences, advocating for our needs during the Farm Bill hearings and creating a website and social media accounts for HYFC.  In general our research and educational approach to addressing our stated problem has been outreach - providing opportunities for communication and collaboration across the state.  In 2018 we hosted 5 Young Farmer Mixers, sent 7 young farmers to talk with staffers at Senators Donnelly and Young's offices about the 2018 Farm Bill, distributed 4 e-newsletters to members, tabled at 6 farm/food conferences, created a classifieds ad on our website, and added an Instagram account to our social media efforts.  We felt busy!  
As we finish our second year as an organization, it's more and more clear how needed this kind of community and collaboration is among the young farmers in our state.  We have a wonderful growing network of farmers and farmer allies and are starting to build a consistent community who are able to count on and look forward to annual events we are now hosting, like a Summer Potluck and Young Farmer After Party at the Indiana Small Farms Conference.  I would argue that a number of farmers have adopted the practice of coming together and socializing at least  a couple of times of year because of this group.  It feels like momentum and enthusiasm for our group is building both among young farmers and other organizations who are interested in partnering with us on various initiatives and programming. We've laid a strong base that we hope to keep building on for a long time. 
Project Objectives:
The project objectives are simply to build community and comradery among young and beginning farmers in Indiana.  We have a growing population of such farmers, as well as a growing population of folks interested in farming, and we seek to connect and encourage these folks.  Farming can be isolating and challenging, and we feel connection with other folks going through the same stages of start up can significantly improve a farmer's chance of making it through the first few years into an established, thriving farm.  We propose to address this issue by providing ample opportunities throughout the year, via social media and via old fashioned get togethers, for farmers to get together and socialize.  We believe from these social networks a powerful professional network of farmers sharing ideas and strategies will be built. 
Cooperators
Research
Materials and methods:
We utilized a mix of social media outreach, tabling at conferences, word of mouth, and passing flyers to spread the word to as many young farmers in Indiana as possible about the formation of our group, the Hoosier Young Farmer Coalition.  Additionally, our leadership team meets about 4 times a year to discuss scheduled events, go over the budget, and strategize for new and upcoming ways to engage with young and beginning farmers.
In our second year we continued all the outreach efforts from our first year, and added an Instagram account and a Classifieds section to our website.  We published 4 e-newsletters and tabled at 6 conferences, including the national FFA convention. Our Leadership Team instituted a full day Leadership Retreat this year to give us plenty of time to both catch up with each other and plan for the coming year. We are really trying to stay relatively frequent and consistent in how often we are posting on social media and hosting events so that folks who are interested in our group have lots of opportunities to connect.   
Research results and discussion:
We measured results by the number of events we were able to hold and the number of people we were able to engage through those events.  We are also measuring results by the amount of interaction we have with our social media presence.  We were able to plan and execute almost 25 events in 2017, and had over 800 participants in all.  This completely blew our original expectations out of the water and we believe this firmly points to the need for this and other farmer-centric organizations in Indiana.    
Again in our second year of the project we were really pleased with our results, measured by how many events we were able to host, people we were able to engage with both in person and online, and partnerships we were able to build with complementary organizations.   Both of our on-farm mixers had about 40 attendees, and we saw a big jump in our Facebook and Instagram followers.  We held a land access workshop with 30 attendees and were able to bring 7 HYFC members to Indianapolis to advocate for young farmer needs for the 2018 Farm Bill to both Indiana Senators. We were able to send 2 members to Washington, D.C. for the NYFC convergence and both came home full of enthusiasm for advocating at local levels for farm policy more friendly to young and beginning farmers. 
Participation Summary
5
Farmers participating in research
Educational & Outreach Activities
10
Published press articles, newsletters
11
Webinars / talks / presentations
4
Other educational activities: 3 farmer mixers and a round table with Senator Joe Donnelly's Agricultural Liason to discuss young farmer needs for the 2018 Farm Bill.
Participation Summary:
1200
Farmers participated
35
Ag professionals participated
Education/outreach description:
The main goal of the Hoosier Young Farmer Coalition is outreach to young and beginning farmers in Indiana to foster community and collaboration among our farming peers and we are really proud of the success we've had in our first year reaching so many young farmers and their allies. We utilized a mix of social media (Facebook) and old fashioned get togethers to spread the word of our newly formed organization, beginning with a farmer mixer in partnership with Purdue at the Indiana Small Farms Conference in March, 2017.  We were also sponsors of the conference, gaining a table in the trade show and our name and logo in the conference booklet.  It was a great way to introduce ourselves to 500 of our farming peers!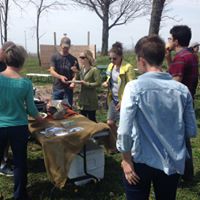 We followed up with a spring mixer in Indianapolis and a summer mixer in Bloomington, both well attended by a mix of people from around the state, the latter had over 50 participants that attended. Late in the summer we hosted a round table with Senator Joe Donnelly's Agricultural Liason to share thoughts and ideas on how the 2018 Farm Bill can best serve young farmers in Indiana.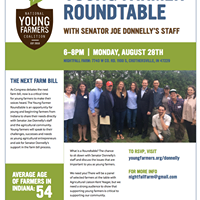 Over 40 people attended and a radio reporter from the NPR station in Bloomington covered the event as well as a reporter from the Batesville Herald-Tribune. We were also featured in separate stories in Edible Indy and Agrinews.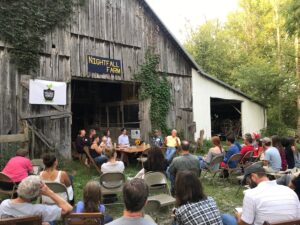 Additionally we supported 11 different agricultural film screenings and young farmer meet ups around the state in 2017. Each event was organized by a sponsor from the community and attendance at these events ranged from 5 to 40, with a grand total of almost 200 people attending the 11 film screenings.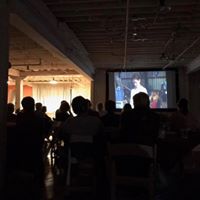 Events, for HYFC and other organizations working in agriculture for young and beginning farmers, articles of interest, and other opportunities are mainly shared on our Facebook page, although we do have a basic website as well.  
We are currently planning at least 3 farmer mixers and several tabling events for 2018 and our conference scholarship winners are gearing up to attend their conference of choice. We look forward to hearing their reports at our spring mixer and potluck.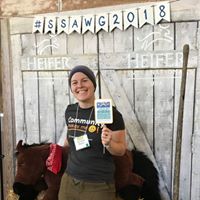 We will again play an integral part in the Indiana Small Farms Conference with planning currently being determined. We are looking forward to moving into the second year of our SARE grant with wonderful momentum behind us from year 1.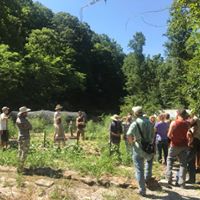 In our second year we hosted 2 more on-farm social mixers, one in the spring at a central Indiana farm and another in July at a southern Indiana farm. At the spring mixer we heard reports from all the conference scholarship recipients and the summer mixer was the 2nd annual event at the same farm.  We also again hosted a Young Farmer After Party during the Indiana Small Farms Conference and were able to table at 6 different food/farming related conferences or events, including the national FFA convention.  We continued our policy efforts by bringing 7 young farmers to Indianapolis to the offices of Senators Donnelly and Young to advocate for programs and services that benefit us to be included in the 2018 Farm Bill.  We hosted a land access workshop at Valparaiso University that 30 people attended.   We also added a classifieds page to our website and started an Instagram account.  Outreach in the second year was again just as critical to the project as it was in the first year, and we don't plan to slow down! 
Learning Outcomes
813
Farmers reported changes in knowledge, attitudes, skills and/or awareness as a result of their participation
Lessons Learned:
We have learned just how much need there is in our state for groups supporting the work of small scale sustainable farmers.  Almost all of our events had attendance at levels higher than we anticipated. We have been contacted over and over again by news media interested in telling the story of our organization and the farmers we support. We have made wonderful connections with other people and groups doing food systems work in Indiana and have begun to build valuable partnerships with those allies. We knew starting this organization that it would meet some of our individual farms' needs but we now know without a doubt that it is beginning to meet a much larger need in Indiana as a voice and a connecting place for small scale farmers across the state.  
One of the biggest advantages to implementing a project like HYFC has been the connection and comradery among the group members.  One small disadvantage has been adding a substantial pile of administrative tasks related to the group to the plates of young farmers on the leadership team, who are also neck deep in running our own farms, working off farm jobs, and raising families. It has taken a significant amount of effort and dedication to make sure the tasks associated with HYFC remain a priority and as with any group project there have been certain people on the team who have gone above and beyond and carried more than their fair share of the work to make sure HYFC is off to a strong start.  
In our second year, the learning outcomes from our first year have been strongly reinforced, with a couple notable new learning outcomes to add. We again exceeded projected attendance levels at various events and were able to coordinate a few more ad hoc events than we planned for.  We also strengthened relationships with other food and farming related organizations in the state and were approached by an individual donor eager to support the work we are doing. We have worked consistently with the Indiana Farmer's Union and the Northwest Indiana Food Council and are excited about deepening those relationships even more.  Working in collaboration with other orgs is very much in the spirit of HYFC! 
The biggest disadvantage of this project, aside from the added administrative tasks, could be looking at the long term vitality of the group.  We have a very dedicated leadership team of young farmers who won't be young forever, so the next big challenge for the group down the line will be figuring out how to groom and recruit new young farmer leaders to take the reins.  
Project Outcomes
150
Farmers changed or adopted a practice
2
Grants received that built upon this project
4
New working collaborations
Recommendations:
We would like to sincerely thank SARE for funding this project and reiterate just how valuable it has been to the development of a young farmer network in Indiana.  We have lots more work to do but have laid a very strong foundation on which to stand while we continue to find, connect, and support young and beginning farmers in our state.