Progress report for FNC22-1350
Project Type:
Farmer/Rancher
Funds awarded in 2022:
$16,186.00
Projected End Date:
01/15/2024
Grant Recipient:
Loveland Acres Farm
Project Information
Description of operation:
Loveland Acres Farm is a small scale, value added dairy utilizing diversity in plants, animals, and humans to regenerate the land, nourish souls, and cultivate community on five acres in southern WI.
Around here we believe folks deserve safe spaces where the air is fresh, noise is from nature, and joy can prevail in the moment. We know all people deserve access to locally grown farm fresh food, yet 20.7% of WI's children are food insecure. Using a variety of sustainable farming practices Loveland is working to bridge the gaps in food sovereignty that exist for marginalized Littles and their families by providing multifaceted agricultural programming that lead to experience with goat kids and cow kisses, growing and gathering.
Summary:
Marginalized groups historically and continue to be underrepresented in agriculture. According to the 2017 Census, .06% of Wisconsin's farmers are Black. That's approximately 73 out of the over 110,000. Nationwide the percentage goes up to a mere 1.3% and is equally as dismal for other groups accounted for. Missing from the data are the all too often overlooked differently abled farmers.
Representation matters. 
Sustainable agriculture has been built off of the backs, ideas, and practices of the aforementioned. Yet the opportunities and accessibility for these groups of people today, particularly at blossoming young ages, are extremely limited.
Community Gardening with Chickens & Littles will work at bridging the gap to agricultural access for marginalized littles and youth by providing exposure and hands on learning opportunities focused on: growing culturally relevant crops, while using chickens hatched by families to improve and maintain soil health, and learning the importance of pollinators for it all to come together, as we are as farmers of the rainbow.  

This work will lead to affordable, accessible Nourishing Radical Love mutual aid shares containing: pastured eggs, organic vegetables, and in the long term, honey. 
Project Objectives:
Provide a safe, accessible garden space for children of all abilities and backgrounds


Provide hands on learning activities based in garden space

Teach the importance of pollinators

Utilize chickens & chicken tractors for weed/pest management

Guide discovery of diversified systems and how they help the whole thrive

Provide mutual aid shares containing: organic veggies, pastured eggs, and honey

Begin to instill the value Ag is for ALL
Research
Materials and methods: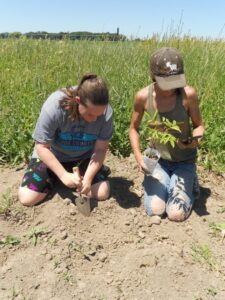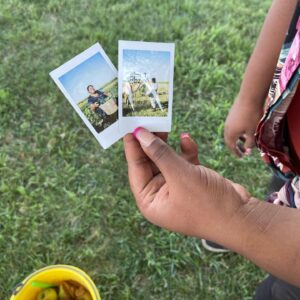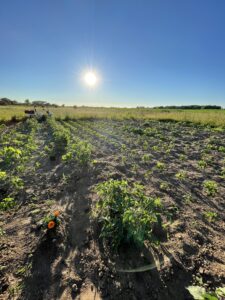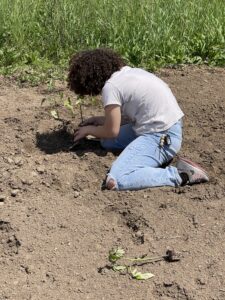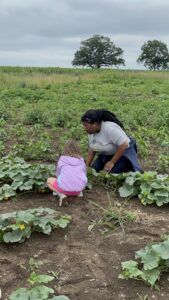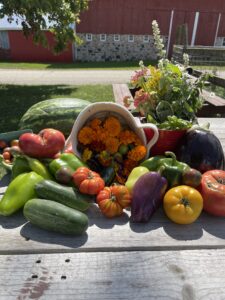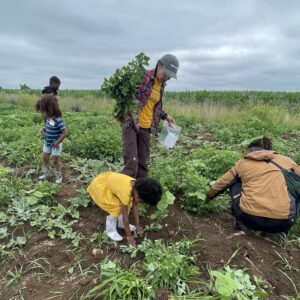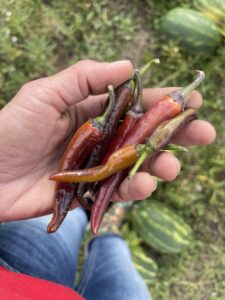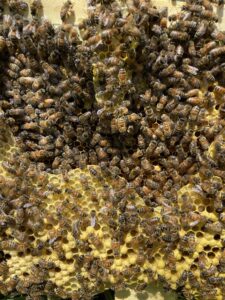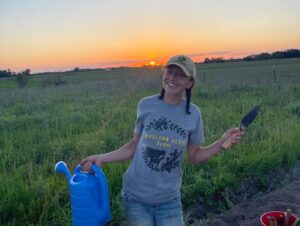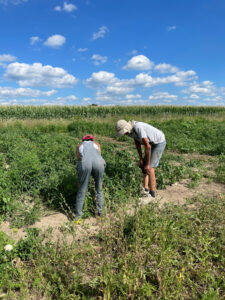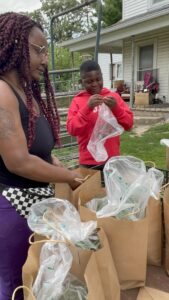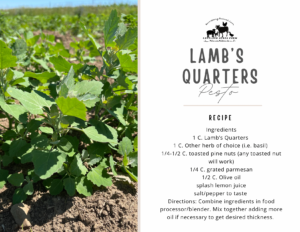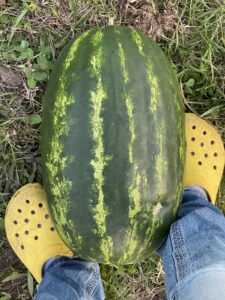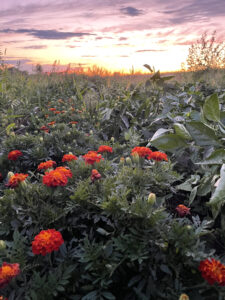 Community Gardening with Chickens and Littles is a project created to help address the historical and continual under representation of marginalized groups in agriculture. Did you know of Wisconsin's 110,000 farmers only 73 are Black? That's around .06% according to the USDA 2017 Census. Sustainable agriculture has been built off of the backs, ideas, and practices of the aforementioned. Yet the opportunities and accessibility for these groups of people today, particularly at blossoming young ages, are extremely limited.
Loveland Acres began addressing accessibility in agriculture for underserved Littles and their families several years ago with farm visits and it's home/school hatch program, Chickens & Littles. This program brings families to the farm to get a lesson on incubating chicks, all the equipment and eggs needed to hatch at home, and farmer support throughout the three weeks to successfully incubate. Upon hatch, families bring chicks back to the farm, help set them up in brooders, and anxiously await updates as their chicks grow.
In order to meet the desires of those wanting more knowledge of farming the idea to add a community grow space came to fruition. Not only would this garden help food sovereignty in our area but the chickens hatched by Littles and their families could be used sustainably as pest management and soil improvement during the off season.
With the help of neighboring produce farmers, Johnson's Vegetables, a 1/8 acre plot was cleared in the Fall of 2021. A group of young adults were selected to participate in a learning cohort for the coming season together with Farmer Scarlett. Priority was given to BIPoC and LBGTQ individuals to participate in the cohort. Ages ranged from 18-22.
During January and February of 2022 the cohort began holding weekly virtual meetings to: begin the first of several book studies, set learning goals, and select seeds/crop varieties for the upcoming season. We began with the book Farming While Black, by Leah Penniman.

In March the order was placed for beehives, equipment, and Italian bees from Dadant beekeeping. Community was invited on farm to help kickoff the project with a gathering of intention. This gathering was a time to share what the program was about, get folks signed up for participating, see the planting space, and to start seeds for the season. Each family went home with seed starts and some beginning knowledge on container gardening. All garden gatherings are free to participants. The barriers for marginalized folks to get to a farm are steep enough. The intention of this project is to put people over profit. However, upon request, the farm did add a donation option for folks wanting to contribute solidarity funds.
April brought about the welcoming of our bees, the start of Chickens & Littles hatching, & more seed starting. With it being our first season keeping bees and having limited gear, video was taken to share our bees' arrival with community via our social media platforms. Our community was amazed to see them finally here! This generated even more excitement to grow together!! Beekeeping would continue to be shared virtually throughout the season.
May should've brought flowers but instead we began receiving harassment from a racist just as the farm was ready to start weekly community gatherings. Outreach was put on hold so the well being and safety of community could be assessed. Despite the delay in being able to come together, farmlife continued. First hive inspections were started, as well as more seeds, and privately scheduled visits were welcomed.
June brought the arrival of our Loveland Super Hero, Farmer Johnson, to prep our plot for planting and bring hundreds of plant starts. Despite our best efforts, not having some type of greenhouse made it incredibly hard to get enough seeds started and going, as did the chickens finding what was started. By sharing their surplus starts, Johnson's Vegetables ensured we'd have a solid and full garden so long as the starts got in the ground. All starts were planted and watered by various hands. This month also brought the arrival of a new community connection with VIP Services, a local nonprofit serving adults with disabilities. Throughout the month, and duration of season, they arrived weekly to help in the garden. Due to ongoing harassment the farm continued to meet with other community through privately scheduled planting parties.
By July, the plants were all established. There were: open pollinated cucumbers, pickling cucumbers, a variety of rainbow bell peppers, Bueno Mulata peppers, Fish Peppers, Jalapeños, poblano peppers, banana peppers, watermelons - the old fashioned seeded kind our people grew, zinnias, marigolds, lambs quarters, yarrow, basil, heirloom tomatoes, eggplant, ground cherries, elderberry, dill, & lemon balm. Weekly gardening programming began. These gatherings included: a storytime, plant and/or pollinator lesson, hands on time in garden to weed and/or harvest, a garden snack, and bags to pack produce for themselves and others in their community.
August and September were bustling! Despite endless harassment Community Gardening with Chickens and Littles was in full gear. Weekly gatherings had come to be anticipated by regular families and continued to welcome new faces. Produce was pouring in by the bushels. Like loaves and fish type of stuff, okay? It was mind blowing how much food the plot was producing and being sent to folks in need. Our friends at Johnson's Vegetables sweetened the harvest by sharing excess veggies of theirs that complimented what was being produced here for folks to have access to. As part of the project, all families involved in weekly programs were able to take home produce for free. The farm also partnered with the nonprofit organization, F.A.R.M.S., to be supported in taking excess produce to two rural food pantries. Our young farmer cohort took produce for themselves and their families as well as dropped off excess to free fridges in Milwaukee and to other farmily members not able to make the drive.
The garden space continued to be managed entirely by hand. By using minimal tools or equipment to manage the garden the farm is able to model growing in a way participants could recreate in a smaller home garden space with seeds and starts they take home.
By October though most of our plants had slowed and/or finished for the season, the desire to farm on was heard from community. Weekly gatherings continued as weather permitted and last harvests were savored by all. The project team (Farmer Scarlett and cohort - the Love Crew) had become well adept over the last few months teaching in the garden. With this confidence they welcomed the farm's first public school field trip. A group of wide eyed, curious 2nd graders from Milwaukee College Prep arrived ready to learn about the legacy we have as Black farmers and importance of food sovereignty through community farming efforts. By utilizing stations the students were able to: meet dairy animals, see chickens managing pathway overgrowth in a chicken tractor built for this project, meet and hold some of the latest chicks hatched, learn about beekeeping and it's tools while trying on a suit, and eat their sack lunches in the fields with a slice of farm fresh watermelon (or two) for dessert.
In November all the plants were cleared and ground prepped for winter. With such great success the first season the decision was made, under guidance of the farm's mentors Farmer Johnson 1 and 2 (dad/son), to expand for next season. The space was doubled in size to now be at 1/4 acre. The bees were bundled up for winter with blessings spoken over them to make it to spring. In order to come back together one more time the farm hosted it's 2nd Annual Farmsgiving meal. Loveland Acres Farm, Johnson's Vegetables, and other local farmers contributed to a fantastic farm to table meal on site. Photos from the season were printed and set out for guests to reminisce and new farm friends to see what the project was all about. During this meal, one of the guests in attendance also happened to be the person that just took over the Fondy Farmer Market. Before they left it was shared we had officially met the requirements of a farm visit and if the farm was interested it would be welcome next season to participate at market. Of course the answer was a resounding yes! Community Gardening with Chickens & Littles is doing exactly what it set out to do: provide access to agriculture and farm fresh food at free to little cost to marginalized families and individuals.
December and January will bring working on the additional chicken tractors to be ready for spring of 2023. Seeds will be selected for the upcoming season taking in to consideration the varieties project participants shared they'd like to grow. Having community involvement in all aspects of this project is integral to working toward food sovereignty. One must be allowed to take part in their food system if food sovereignty is to be achieved. A new cohort will be selected to join the project in 2023. This group will go through the same book studies and mentoring the current group has. The current cohort has expressed deep desire to continue farming and will return next year to do so. With their acquired skills they will be able to help the farm welcome more folks as they take on leadership to guide others on their own. They will also continue delivering to free fridges, other Milwaukee community, and be the farm's market ambassadors.
The beginning of January and almost year two of the project brought a lovely invitation to the farm's email. The farm was invited to participate in the 2023 PBS Gardening and Landscape Expo, February in Madison. Of course the answer was yes and we are now looking forward to: running a kid's activity table, presenting a seminar on food sovereignty using this project as a model, and participating in the Farmer's Market. 
Research results and discussion:
Through the NCR-SARE funded project, Community Gardening with Chickens and Littles, a 1/8 acre garden plot was started in spring of 2022 in order to provide agricultural access to underserved littles and youth through hands on learning opportunities focused around: growing culturally relevant crops, learning about the importance of pollinators, while using chickens from our home hatch program, and to manage pests and improve soil health during the off season.
Within it's first season the project served over one hundred littles and their families, welcomed disabled adults weekly from VIP Services, a local nonprofit, mentored a cohort of young adults twice weekly, hosted weekly farm gatherings for community to teach about sustainable growing methods, produced over 2000 pounds of culturally relevant produce that was paid forward through mutual aid, grew and gave away over 100 watermelons, partnered with Johnson's Vegetables to receive surplus veggies to compliment on farm food, partnered with F.A.R.M.S. to deliver pastured eggs and fresh produce to two rural food banks, delivered food to Milwaukee free fridges via young farmer cohort members, hosted a Milwaukee public school for a Fall field trip, celebrated the end of the season with a Farmsgiving feast incorporating food grown on farm during the season, and received an invitation to participate in the Fondy Farmer's Market for the 2023 season.
The energy Community Gardening with Chickens and Littles received from participants and local community combined with loaves and fish type harvest the decision was made to double the space. With help of our project partners, Johnson's Vegetables, the garden space was expanded to 1/4 acre for the 2023 growing season.
The curriculum created for the first year's programming will be utilized in all subsequent years following with tweaks being made as needed to teach about that year's planting. Littles and community returning will be encouraged to shine as they share knowledge gained from previous year. Long term connections to agriculture is the goal!
Within this project, Littles and their families learn: sustainable practices for growing food by encouraging biodiversity, how to grow at home in a variety of ways to meet all size spaces, the importance of pollinators, a love of the land and for animals, how to care for themselves and others, and most importantly, that Agriculture is for ALL.
Going in to the second year of the project the farm is definitely going to be looking at adding more sustainable methods of watering the space. This has been a topic during farmer mentoring sessions. Further consultations will take place to increase the efficiency of operations, keeping sustainable methods at the forefront of all solutions.
While a quadrant sampling workshop didn't happen the first season, photo documentation was taken of species visiting the garden. It was phenomenal to watch the increase of garden friends and, admittedly, pests arrive. A pictorial testimony to sustainable methods is in the works and we will continue to update this in 2023.

Making kid friendly recipes incorporating what was being harvested from the garden was a favorite family activity. It provided another component in working toward food sovereignty and got Littles excited to cook for themselves and their families.
From managing a fairly large space by hand to dealing with racially motivated harassment, coordinating getting folks here to getting food out - the season was busy- in the best type of way. The farm was able to serve and teach over a hundred Littles in it's first season of Community Gardening with Chickens & Littles. The garden space produced thousands of pounds of food, not including watermelons. Efforts to keep up with weighing were futile without proper scales to do so, but numbers gathered were high. Like loaves and fish. All of what was grown here was matched in amount with complimentary produce from our partner farm, Johnson's Vegetables. The farm was able to pick up a contract to serve rural food pantries and offered Love Shares - our version of a CSA. Through love and solidarity folks from neat and far supported the project. Seed to Fork of MN led the way by donating their garden tour funds to the farm which will be used to purchase children bee suits. Others followed sending items to help package produce with dignity, Little friendly knives to have for cooking day, and donations to pay produce forward. All the hard work put in this season was seen and acknowledged with our invite to Fondy Farmer's Market in Milwaukee. Something that means so much as a Black farmer as that's where I came here from.
It's important to give back. Even more so to do it in meaningful ways that help regenerate land, nourish souls, and cultivate community. That's exactly what Community Gardening with Chickens & Littles is doing.
During the off season much of the time spent will be unfortunately spent pursuing legal action against the individual threatening the safety and integrity of this project.
Participation Summary
4
Farmers participating in research
Educational & Outreach Activities
20
Curricula, factsheets or educational tools
1
Webinars / talks / presentations
40
Other educational activities: 11 Chickens & Littles home hatches, 19 Love Crew (young farmer) learning sessions, 8 VIP farm days, 1 milwaukee college prep field trip, 1 Farmsgiving - community meal
Participation Summary:
Education/outreach description:
Consultations were with Aaron, David, and Peggy Johnson of Johnson's Vegetables. These took place on their farm, in the fields, as we prepped for their market in West Allis. We also had community garden site visits where the health of the garden was assessed together.
*
Recipe and herbal cards were created to go along with each Community Gardening with Chickens and Littles field day. Every Little (and Big if they wanted or were there on their own) was able to take home a card. Some of the recipes were made together on farm, others prepared in advance for tasting. The posters were created for the 2nd grade field trip the farm hosted.
*
Demonstrations were based around beekeeping: equipment, safety, importance
*
Online Trainings were with Young Farmer Cohort and were held pre-planting season. These trainings helped us create a sense of unity heading into the season, expectations, educated on Black farmer legacy and food sovereignty, and time to set individual learning targets for themselves.
*
Farm tours were done with individuals and/or groups unable to participate in other gatherings/field days. The tours involved time with animals, a visit to the garden paired with a short lesson on bees, and produce to take home if available at time of tour. One of our highlighted visits was from farm friend, State Rep Francesca Hong. It was wonderful having her visit the farm again this year while being able to share the garden project. While she relished in some sanctuary time, I was able to put together boxes of produce and apples from our tree for her to take to the Sikh temple in Oak Creek on the anniversary of the shooting there. I was humbled to provide.
*
On 12/12 I gave an informal presentation on Community Gardening with Chickens & Littles to the Deputy Director of Walworth County Health and Human Services along with two representatives of the Walworth County DAC. I shared accomplishments, approximate numbers of food produced, approximate numbers of Littles and families served, struggles, goals for garden and other programming going forward. This presentation came after attending a WalCoDAC meeting I was invited to by County Board member, Brian Holt. Outcomes from this meeting resulted in an anticipated  partnership for the 2023 season and beyond. Littles, their families, and other young people in recovery will be referred to the farm for services through ag. programming we provide. Another meeting will be held to discuss: their asks of the farm, referral process, start dates (asap desired on their behalf), farm needs to expand offerings, price scale from farm for participation in various programming.
*
Our field days were shared as Community Gardening with Chickens and Littles days with community via social media/word of mouth. While I had hoped we could be more boisterous in our sharing of this project, ongoing harassment kept me from feeling comfortable in doing so. However quiet and short noticed the day was, we had families show up. These days involved a story time relating to the project, time in the garden and fields, and some other type of hands on activity (craft, cooking, seed saving, etc). Once the garden began producing we had lessons on food sovereignty and caring for others while we picked and packed produce to go home. Each Little was able to pack a Love Sack (produce bag) for themselves as well as extra bags for people in their neighborhood. Johnson's Vegetables often contributed surplus to our abundance allowing the farm to send home bushels of veggies to be distributed. A number of families were also sent home with pickling kits and received coaching to quick pickle cucumbers at home. We used word of mouth and social media graphic posts to share field days.
*
Chickens & Littles is the farm's home hatch program that was in existence prior to this project beginning. This program provides families with all they need to hatch chicks at home and support throughout incubation. Upon hatch families spend a short time with chicks before returning them to the farm. They are welcomed back as Master Hatchers and  encouraged to come back to visit and help care for their chicks as they grow.
*
Love Crew is what we decided, as a collective group, to call the aspiring young farmer cohort. During our learning sessions I spent time teaching them what we as a team would be teaching littles on field days, discussing our readings while working in the garden, learning how to properly care for plants, discussing food sovereignty and our legacy as Black farmers.
*
VIP Services is a local nonprofit serving disabled adults. They were referred to us for a potential outreach connection and of course the answer was yes! Each week for 8 weeks we met for VIP farm days. These involved animal visits, gardening lessons, time in the garden, time with chicks, and packing eggs & produce for them and others. We celebrated the end of the season together by attending the county fair with them.
*
The farm hosted it's first field trip for 71 2nd graders from Milwaukee College Prep. This field trip focused around our legacy as Black farmers, food sovereignty, and how community gardening/farming is central to it all. This trip involved stations on diversified dairy, calf care, food sovereignty/Black farmer legacy, chickens & littles where they learned about hatching and got to hold chicks, and ended with a picnic in the field with the last bit of farm fresh watermelon.
*
Farmsgiving is a community meal hosted by the farm to celebrate the harvest and season together. This was the second year the farm held this meal and thanks to Community Gardening with Chickens and Littles our attendance grew by leaps and bounds. We were also able to share more about the program with local community members that attended.
*
Community Gardening with Chickens and Littles welcomed and served over 100 Littles during the 2022 season!! This number is not including the adults that attended with them. I'd estimate the total number of adults on farm throughout the season to be somewhere between  50-75.
*
The farm is currently seeking legal counsel in regard to harassment. It is my hope this matter can be eliminated before the bustle of the 2023 season hits. The way we share events, field days, seek press, etc. is extremely hindered because of safety concerns. Our current families are anxiously awaiting spring and our partnership with Walworth County should help keep the program thriving and growing regardless of how we can promote going forward.