Final report for YENC16-104
Project Type:
Youth Educator
Funds awarded in 2016:
$2,000.00
Projected End Date:
01/15/2018
Grant Recipient:
Neighborhood Building Urban Gardens (BUG)
Project Information
Summary:
Farmers Leading Youth (FLY) Beekeeping project provided leadership and development to youth participants by bringing innovative farming techniques through the science/education of beekeeping and entrepreneurship. The age ranges of the youth were 11-17 yrs, made of youth from the neighborhood and local community groups. Eight youth participanted in beekeeping and entrepreneur activities that included building hives, installing bee packages, scheduled hive maintenance, over wintering process and honey harvesting. They also gained knowledge in basic gardening, native planting, rain gardens and water quality. Local beekeepers were  involved in this project by conducting workshops and hands-on training to the youth in making products with the honey, wax and culinary items.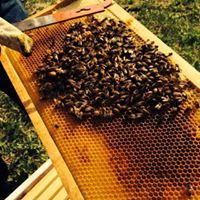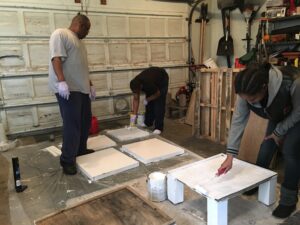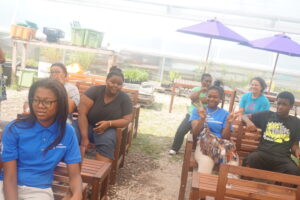 Project Objectives:
The objectives were:
To teach youth about beekeeping
Build hives
Field trip
Workshops
They built two hives and installed two bee packages. With the assistance of local partners, youth were able to create a schedule for hive maintenance and harvest plan. During the project they took several field trips to local farms and beekeeping clubs to connect with others that have apiaries in the community. The workshops included the youth learning different types of planting for forging, different types of hives, pest control, and over wintering processes.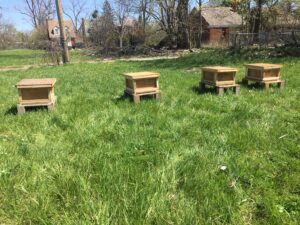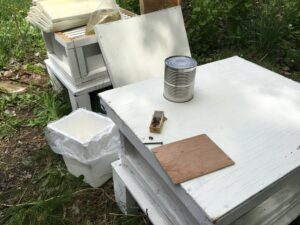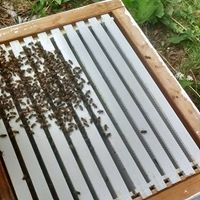 Cooperators
Educational & Outreach Activities
2
Curricula, factsheets or educational tools
3
Webinars / talks / presentations
Participation Summary:
Education/outreach description:
We captured photos of students and parents while attending/presenting workshops, selling at the market, conducting hive maintenance and working together as a group. Social media outlet facebook and neighborhoodbug.org gave highlights of the different events and activities the students were involved in.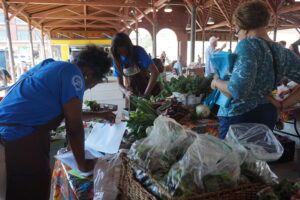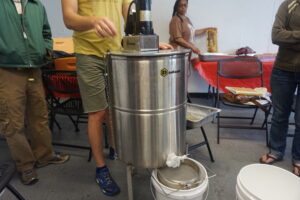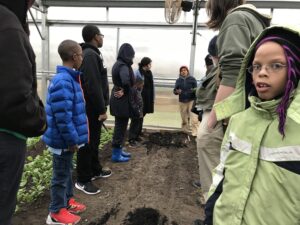 Learning Outcomes
8
Youth reporting change in knowledge, attitudes, skills and/or awareness
Project Outcomes
1
Grant received that built upon this project
2
New working collaborations
Increased organizational support to explore and teach sustainable ag:
Yes
Explanation for change in organizational support to explore and teach sustainable ag:
This project introduced new partners to our organization that already conduct sustainable practices, but had not involved community as much as they would have liked. Organizations were able to increase community engagement, education and practices with youth focused participants that were interested while giving NBUG the opportunity to host and maintain our garden site as a training space to complete hands on instruction.
Parents adopting sustainable agriculture practices:
3
Sustainable Agriculture practices parents adopted:
Parents were involved with the students in becoming accountable for the sustainability practices taught over the summer. They were responsible for youth led workshop activities, selling of produce/products at the Detroit Eastern Market and garden maintenance. The parents developed agriculture practices that we implemented into some of their personal spaces such as installing vegetable and rain gardens. With the entire family participation, practices were maintained over long periods of time rather than having one member taking on full responsibility.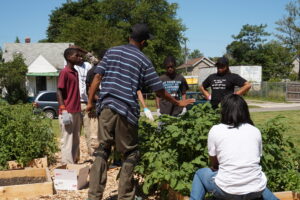 Success stories:
Maya Carter is a 9 yr old who fell in love with gardening during a summer spent with her aunt and being the only child. She came to the garden site as something to do for the summer and began to help on a regular basis. When we introduced beekeeping last summer she was very hesitant to participate because of getting stung. Once we began to educate her on beekeeping basics and building the equipment, she opened a little more but still wasn't all in about the bees. Throughout the summer we began to call her bee whisperer because she was the first to throw the suit on and get out in the yard with the smoker. To see the transformation from a scared little girl to the confident girl by the end of the summer -- who can tell you more about bees than even some of the adults -- was a joy to see in a 3-month period.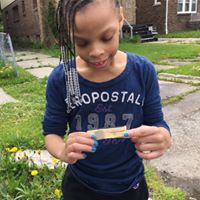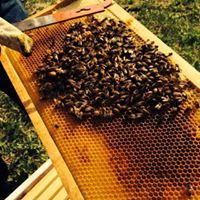 Recommendations:
I loved participating in this program. It really gave the youth a chance to explore things that aren't readily avaiable to them in our city of Detroit. We would like to thank you (SARE) for the opportunity to educate our youth freely and explore the many possibilities that we can introduce into their life.