2015 Annual Report for FS13-271
Project Type:
Farmer/Rancher
Funds awarded in 2013:
$10,000.00
Projected End Date:
12/31/2016
Cover Crops for Improving Recalcitrant Soil Organic Matter and Soil Biota Management in Plantain Production Systems in Puerto Rico
Summary
Soil analyses for RSOM, SMB and Dehydronase activity have been conducted. Establishment of sorghum treatments were affected by rodents, demonstrating that Sorghum is not adequate for use at our farm.
Plantain crops could not be established. Plantain in-vitro tissue culture propagation suffered repetitive contamination problems. At present (April 2016), Plantain plantlets are in the hardening stage. Plantain crops will be established in June 2016.
Objectives/Performance Targets
The objective of this project is to determine as a function of Cover Crop usage on plantain crop systems: 1) soil RSOM formation rates; 2) soil microbial biomass (SMB); 3) Dehydronase activity.
Accomplishments/Milestones
SMB and Dehydronase analyses are conducted at the Universidad del Turabo School of Natural Sciences and Technology Laboratories.
RSOM analyses
At, present we are reporting for Total Organic Carbon, as we have not been able to conduct all analyses for establishing RSOM due of the laboratory limititations.
Laboratory analysis in in progress to determine recalcitrant organic carbon (ROC). Initial samples were worked over the past year, obtaining the ROC and total organic carbon. Following different treatments in the four transects, the second data collection was performed. We have thus far determined TOC but not ROC. We are awaiting repair of the instrumentation for determining Totally Organic Carbon (TOC); one month from this date we will get the results of recalcitrant organic carbon. The analysis is taking longer than expected due to difficulties associated with refurbishment of the laboratory since October 2015. Data obtained from the total organic carbon will allow preliminary observations of changes in carbon available in the soil with certain variations. Final observations will be made with the data of recalcitrant organic carbon.
Treatment

TOC (ppm) initial

TOC (ppm) 1st Yr

Difference

Canavalia

11310

15615.6

4305.6

Crotalaria

14646.45

13435.5

-1210.95

Sorghum

10179

13891.8

3712.8

Canavalia + Crotalaria

13798.2

14043.9

245.7

Canavalia + Sorghum

14703

14348.1

-354.9

Canavalia + Crotalaria + Sorghum

13515.45

14043.9

528.45

Control

11140.35

11306.1

165.75

Table 1. Comparison of Mean values in (ppm) of total organic carbon (TOC)
SMB:
Native Microbiota: Microbiota native to the samples taken were analyzed using the technique of most probable number (MPN), from which an estimated population was obtained (Figure 1). Among the samplings can be seen an increase in population from before planting to after planting.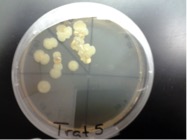 Figure 1. Most probable number microbe population estimate.
Characterization: DNA phylogenetic analysis has allowed identification of possible prospects and as well as how they change over the course of planting cover crops.
| | |
| --- | --- |
| Strain | Homologous Name |
| 90 | Pseudomonas putida |
| 94 | Enterobacter sp. |
| 95 | Citrobacter sp. |
| 101 | Klebsiella pneumoniae |
| 97 | Burkholderia cenocepacia |
| 102 | Stenotrophomonas sp. |
| 103 | Stenotrophomonas maltophilia |
Table 2. Identified microbial prospects
Lignocellulose compound degradation: We have been able to confirm prospective native microbiota that are capable of degrading lignocellulosic compounds. These have been tested in enriched lignocellulosic compounds and media have been positive.
Dehydronase Enzyme Activity and Concentration: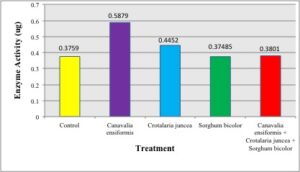 Figure 2. Dehydronase enzyme activity (DHA) (ug).
Dehydronase enzyme activity (DHA) was higher for Canavalia treatment. No significant difference was observed between other treatments.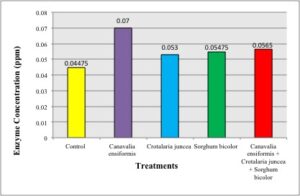 Figure 3. Dehydronase concentration (ppm).
Dehydronase concentration was lower in the Control treatment. Canavalia treatment demonstrated the highest concentration of Dehydronase among all treatments.
Cover crop establishment was significantly better on the Canavalia treatment. Crotalaria, Sorghum and the Canavalia+Crotalaria+Sorghum treatments did not perform as well as the Canavalia.
In conclusion, data demonstrates a contrast with the effect of cover crops presence on the measured aspects. For example, there is a reduction in TOC in the Crotalaria. However, TOC accounts for labile carbon, so recalcitrant carbon values are needed in order to reach conclusions about the effect of cover crops. This coincides with a higher Soil Biota activity as demonstrated, which could be using the labile carbon portion.
On the other hand, the evident improvement on-field performance of Canavalia treatment over all other treatments, demonstrates the highest TOC and Dehydronase values.
Root Parasitic Nematode Biocontrol Fungi
At the UPR-Humacao Environmental Microbiology Laboratory Dr. Francisco Fuentes along with undergraduate students have been isolating native nematophagous fungi from the experimental plots.

Figure 4. Cultivated native nematophagous fungi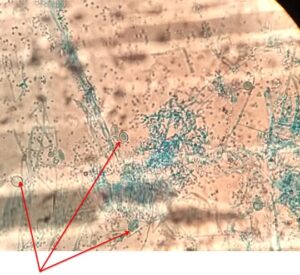 Figure 5. Nematophagous contractile rings
Impacts and Contributions/Outcomes
This project has benefited from the active participation of graduate and undergraduate microbiology students from two universities that are not specialized in agriculture (Universidad del Turabo and University of PR at Humacao). These nine microbiology students have been very motivated to apply their areas of study to Puerto Rico's agricultural industry in tangible ways. They are positioning themselves as well qualified contributors to PR's agricultural development. This is very important as sustainable agriculture R&D in Puerto Rico would benefit significantly by multidisciplinary and Inter-Institutional contributions. This project serves as a model for achieving this effort.
The long-term benefits from this project will be to:
Validate with locally produced empirical data the effect of cover crops on sustainable management of soil health for Puerto Rico. This information is crucial in order to validate from a scientific standpoint the use of cover crops as a tool in mainstream agricultural production.
Serve as a professional development model for students enrolled in diverse Natural Sciences careers to empower sustainable agriculture in Puerto Rico.
Serve as a model for multidisciplinary and Inter-Institutional collaborative work towards sustainable agriculture. This project has achieved an active collaboration between the private sector (Agro Tropical, Inc.), Public and Private Academia sector (University of Puerto Rico and Universidad del Turabo, respectively), and also in the particular case of the University of Puerto Rico, the participation of different University divisions (UPR-Humacao Campus and UPR-Agricultural Experiment Station).
Collaborators:
Dr. José Dumas
josea.dumas@upr.edu
Professor
University of Puerto Rico-Agricultural Experiment Station
1193 GUAYACAN ST Agronomy Building
PO BOX 21360
San Juan, PR 00926-1118
Office Phone: 7877679705
Dr. Feiko Ferwerda
feikoferwerda@gmail.com
Researcher
Universidad de Puerto Rico-Mayagüez
CALL Box 9000
Recinto Universitario de Mayagüez
Mayaguez, PR 00681-9000
Office Phone: 7878324040
Dr. Francisco Fuentes
francisco.fuentes2@upr.edu
Professor
Universidad de Puerto Rico-Humacao
CALL BOX 860 Humacao
00792
Humacao, PR 00792
Office Phone: 7878500000