Final report for FNC17-1102
Project Type:
Farmer/Rancher
Funds awarded in 2017:
$19,350.00
Projected End Date:
12/31/2018
Grant Recipient:
Minnesota Hmong Agriculture Cooperative
Project Information
Description of operation:
Phenhli Thao: Brooklyn Park, Mn, Phone 763-447-7748
Phenhli Thao has a 5 acre farm. He has been farming full time for the past 3 years. He partners with his parents who have been farming for over 20 years and who were part of the Association for the Advancement of Hmong Women in Minnesota (AAHWM) Immigrant Farming Program for Southeast Asian farmers from 2005-2012. He and his family continue to farm to the present.
In 2018 they were able to acquire an additional 5 acres of certified organic land at the former Gardens of Eagan.
Summary:
Members of Minnesota's immigrant communities are encouraged to go into farming for many good reasons, including strong agricultural traditions here and in their home countries. Immigrant family farmers are growing produce throughout the Twin City metro area, often on leased parcels of land without annual continuity. In recent years there is also increasing interest in urban agriculture and low-income communities, and communities of color are encouraged to grow produce as a means to improve both physical and economic well being. The Minnesota Hmong Agriculture Cooperative's Aggregation and Value-added Project  was created to address the lack of resources Hmong farmers had to effectively market their crops. The farmers were told they could sell more produce if they created larger organizations such as cooperatives to better address institutional buyers' expectations.   The project empowered 10 limited resource farmers to increase their produce sales by an average of 15 percent in 2017 as a result of forming the cooperative.  The cooperative partnered with two institutional buyers, Minneapolis Public Schools and Cut Fresh Express as well as two additional small distributors, the SQUAD Produce Distributors and BrightSide Produce Distributors whom distribute fresh local produce throughout north and south Minneapolis. In 2018 the cooperative suffered a setback when 8 of the 10 farmers in the cooperative lost their land due to development.  Two of the farmers were able to find replacement land and continued farming in 2018 along with the 2 farmers who retained their land and the cooperative was able to recruit 2 new farmers.  This caused the cooperative's overall sales to decrease but for the remaining 6 farmers, their sales continued to increase with the addition of the value added products.  The cooperative partnered with Candis Mckely, Beverly Stancile and Adam and Dee's Foods to can green and yellow beans and conducted canning demonstrations as well as utilized The Good Acre's commercial kitchen space to implement its Value-added program.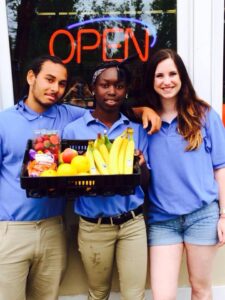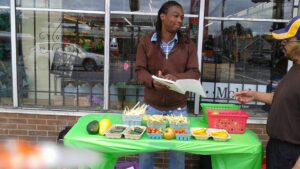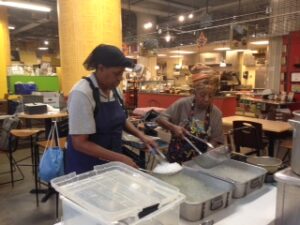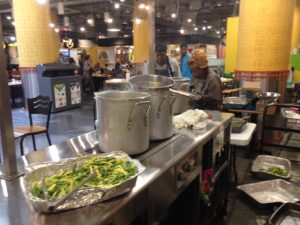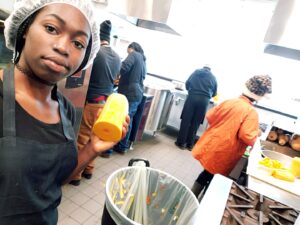 Project Objectives:
The objective of the The Minnesota Hmong Agriculture Cooperative's Aggregation and Value-added Project  was to provide Hmong farmers the necessary training and resources needed to effectively market their entire crop. At the same time, there are people who could benefit both from affordable access to this produce, and small businesses opportunities created to more effectively aggregate, preserve, and distribute it. 
Cooperatives are widely recognized as a means for people to gain economic advantages they could not achieve individually. Drawing from successful examples of cooperatives in Minnesota and elsewhere, this proposal is working with farmers and food entrepreneurs to develop sustainable models for cooperative businesses – both producer- and worker-owned – to sell the full harvest of participating farms (including first, second and third quality produce) by collectively selling to wholesale buyers, including food processors, food shelves, and distributors reaching corner stores.
Cooperators
Research
Materials and methods:
Conducted workshops on Cooperative organizational structure & business planning for our farmers to expand their leadership capacity and skills. Developed 9 farm business plans in 2017 and revised/updated 5 farm business plans for the remaining cooperative members in 2018 in order to secure better financing, space, transportation and equipment which will generate more sales, income and equity for our members. We are fortunate, through Community Table's relationship with Cooperative Development Services (CDS) of Minnesota and connections in Georgia to the Federation of Southern Cooperatives (FSC) we are able to bring in leadership training from both CDS and FSC to offer culturally specific cooperative development training with our farmers of color.
 Trained growers in Farm Planning, Business Planning and In-Field Crop Growing through Workshops and One-on-One Sessions. The farmers participated in 12 workshops and 22 one-on-one sessions, including 4 pre-season business and crop planning, 4 in-field sessions during the growing season and 2 post-season evaluation.
Conduct meetings with prospective customers to determine fresh and frozen vegetable purchasing volume, specifications and pricing. Catalog and list requirements for selling to processors, buying clubs, public/private/charter schools, and other institutional buyers.
Launch an aggregation & processing site - in 2017 the Cooperative partnered with the Good Acre for aggregation and in 2018 partnered with the Good Acre for processing. We worked with these partners and identified target markets that want to buy our processed vegetables.
Supported farmers in applying for the USDA's crop insurance program for produce so that they will be protected in the event of a weather or pest disaster.
Research results and discussion:
Economic benefits:
1. Minnesota Hmong Agricultural Cooperative members developed a new small produce aggregation hub in the metro area with the Good Acre and other partners.
2. Secured contracts for cooperative member with local processors, distributors, restaurants, school districts, and day cares for purchasing fresh produce.
3. Six of the participating farmers felt they had a 10 - 20 percent increase in volume sold in 2017 over 2016 levels. It was hard to determine because they did not measure volume sold until 2017. In 2018 8 of the farmers lost their land and only 3 were able to find an alternate place to grow.  
4. The remaining cooperative members increased their sales and revenue by an additional 30 percent in 2018 due to the additional contracts, having 5 fewer farmers and the value added products.
5. The Cooperative negotiated agreements with customers in 2018 to increase sales.
Social benefits:
6. In 2017 the SQUAD Produce Distributors was started by 3 teenagers within the Midtown Global Market to distribute vegetables sourced from the Minnesota Hmong Agricultural Cooperative.  Vegetables were distributed to corner stores, Food Shelves and vendors at the Midtown Global Market.
7. Nine farm business plans were developed for farmers and 3 processing plans were developed for the Value Added products.
8. Worked with other smaller farmers seeking access to capital and new markets – Micro Loans.
Participation Summary
Educational & Outreach Activities
5
Curricula, factsheets or educational tools
2
Published press articles, newsletters
Participation Summary:
8
Ag professionals participated
Education/outreach description: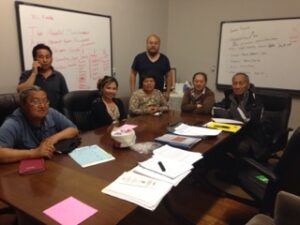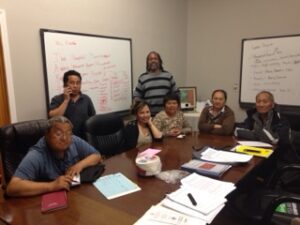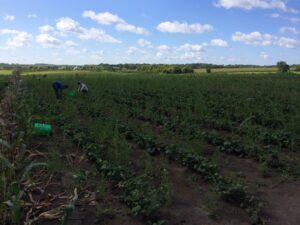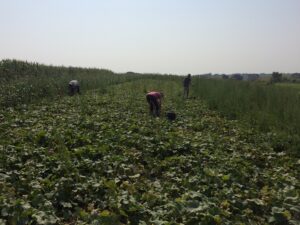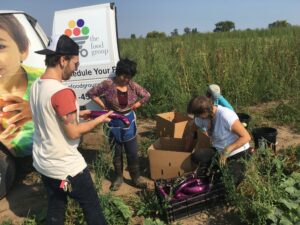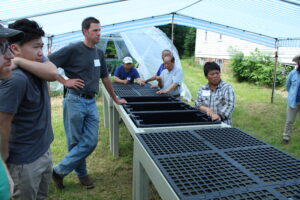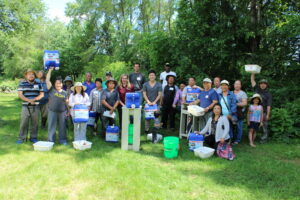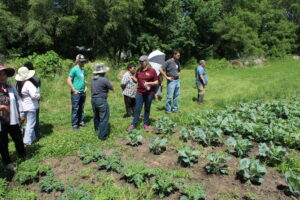 Here are links to the newsletter that highlight our work with Phenhli (I've also attached more pics):
o   October:https://mailchi.mp/c6d8789db06e/celebrate-summer-with-the-produce-programs-376893
o   November: https://mailchi.mp/14b1dab1ff68/celebrate-summer-with-the-produce-programs-414405
o   **Under gleaning section this outlines what we do with the produce that we glean
Learning Outcomes
9
Farmers reported changes in knowledge, attitudes, skills and/or awareness as a result of their participation
Lessons Learned:
What did you and/or others learn from this grant?
1) Understanding cooperatives and how they work
2) Farm record keeping, budgets, balance sheets, GAP and food safety
How has this affected your farm or ranch operation?
1) Better understanding of farm profit and/or loss
2) How to better estimate farm yields
Did you overcome your identified barrier, and if so, how?
1) Yes, Aggregated more vegetables
2) Yes, Secured more markets and outlets
What are the advantages and disadvantages of implementing a project such as yours?
1) Advantages: Increased volume of vegetables sold through securing more wholesale contracts by aggregating.
2) Disadvantages: Price per pound was lower for wholesale vegetables than prices accustomed to at farmer's markets.
If asked for more information or a recommendation concerning what you examined in this project, what would you tell other farmers or ranchers? Organizing and working together reduces risks, costs and competition, while increasing marketing opportunities.
Project Outcomes
9
Farmers changed or adopted a practice
1
Grant received that built upon this project
4
New working collaborations
Success stories:
Sheng Thao farms on 10 acres in Lakeville, MN with 5 family members. They grow over 30 different vegetables and had been selling most of them at farmers markets 5-6 days per week. By joining the cooperative they were able to aggregate vegetables with other farmers and sell into larger wholesale markets.
Recommendations:
THANKS to NCRSARE for funding this project. We were able to organize and get more training as well as aggregate our vegetables and secure more markets. In 2018 we implemented our Value Added program which increased our marketing and sales.
Information Products