Project Overview
FNC17-1102
Project Type:
Farmer/Rancher
Funds awarded in 2017:
$19,350.00
Projected End Date:
12/31/2018
Grant Recipient:
Minnesota Hmong Agriculture Cooperative
Information Products
Commodities
Vegetables:

beans, beets, broccoli, brussel sprouts, cabbages, carrots, cucurbits, eggplant, greens (leafy), greens (lettuces), okra, onions, peppers, radishes (culinary), sweet corn, tomatoes, Hmong vegetables

Additional Plants:

ginger

Animal Products:

honey
Practices
Crop Production:

catch crops, crop improvement and selection, cropping systems, crop rotation, double cropping, food processing, food processing facilities/community kitchens, food product quality/safety, multiple cropping, nutrient management, organic fertilizers, varieties and cultivars

Education and Training:

farmer to farmer, technical assistance, workshop, youth education

Farm Business Management:

agricultural finance, budgets/cost and returns, business planning, community-supported agriculture, cooperatives, farm-to-institution, farm-to-restaurant, farmers' markets/farm stands, financial management, grant making, value added, whole farm planning

Pest Management:

cultural control, disease vectors, economic threshold, field monitoring/scouting, integrated pest management, physical control, prevention, row covers (for pests), trap crops, weed ecology

Production Systems:

transitioning to organic

Sustainable Communities:

analysis of personal/family life, community planning, ethnic differences/cultural and demographic change, food hubs, infrastructure analysis, leadership development, local and regional food systems, new business opportunities, partnerships, urban agriculture, urban/rural integration, values-based supply chains
Summary:
Members of Minnesota's immigrant communities are encouraged to go into farming for many good reasons, including strong agricultural traditions here and in their home countries. Immigrant family farmers are growing produce throughout the Twin City metro area, often on leased parcels of land without annual continuity. In recent years there is also increasing interest in urban agriculture and low-income communities, and communities of color are encouraged to grow produce as a means to improve both physical and economic well being. The Minnesota Hmong Agriculture Cooperative's Aggregation and Value-added Project  was created to address the lack of resources Hmong farmers had to effectively market their crops. The farmers were told they could sell more produce if they created larger organizations such as cooperatives to better address institutional buyers' expectations.   The project empowered 10 limited resource farmers to increase their produce sales by an average of 15 percent in 2017 as a result of forming the cooperative.  The cooperative partnered with two institutional buyers, Minneapolis Public Schools and Cut Fresh Express as well as two additional small distributors, the SQUAD Produce Distributors and BrightSide Produce Distributors whom distribute fresh local produce throughout north and south Minneapolis. In 2018 the cooperative suffered a setback when 8 of the 10 farmers in the cooperative lost their land due to development.  Two of the farmers were able to find replacement land and continued farming in 2018 along with the 2 farmers who retained their land and the cooperative was able to recruit 2 new farmers.  This caused the cooperative's overall sales to decrease but for the remaining 6 farmers, their sales continued to increase with the addition of the value added products.  The cooperative partnered with Candis Mckely, Beverly Stancile and Adam and Dee's Foods to can green and yellow beans and conducted canning demonstrations as well as utilized The Good Acre's commercial kitchen space to implement its Value-added program.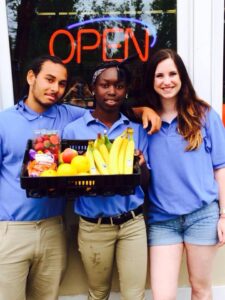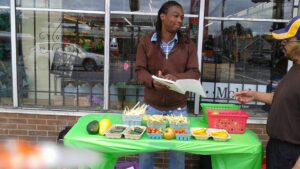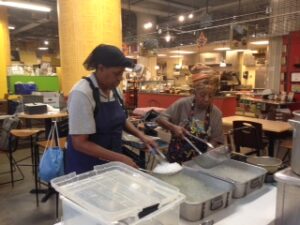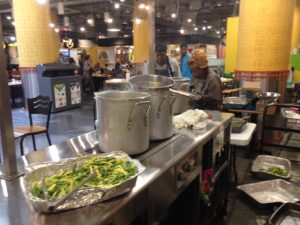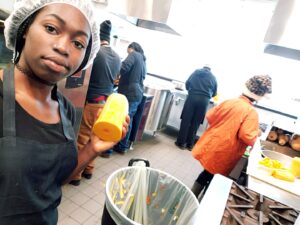 Project objectives:
The objective of the The Minnesota Hmong Agriculture Cooperative's Aggregation and Value-added Project  was to provide Hmong farmers the necessary training and resources needed to effectively market their entire crop. At the same time, there are people who could benefit both from affordable access to this produce, and small businesses opportunities created to more effectively aggregate, preserve, and distribute it. 
Cooperatives are widely recognized as a means for people to gain economic advantages they could not achieve individually. Drawing from successful examples of cooperatives in Minnesota and elsewhere, this proposal is working with farmers and food entrepreneurs to develop sustainable models for cooperative businesses – both producer- and worker-owned – to sell the full harvest of participating farms (including first, second and third quality produce) by collectively selling to wholesale buyers, including food processors, food shelves, and distributors reaching corner stores.