Final report for YENC17-112
Project Type:
Youth Educator
Funds awarded in 2017:
$1,320.00
Projected End Date:
01/31/2019
Grant Recipient:
Johnson County Soil and Water Conservation District (JCSWCD)
Project Manager:
Kathy Haste
Johnson County Soil & Water Conservation District
Project Information
Summary:
The Garbage to Garden Project provided weekly, curbside compost pickup and hands-on learning for the 15 participating families in Johnson County. Of the 15 families selected, 12 families consistently provided materials for pickup each week. The weekly pickup was coupled with educational opportunities that reached approximately 400 residents in Johnson County including elementary school students, high school students, and adults both inside the classroom and at the compost site. Educational composting programs resulted in awareness of composting, skills to begin backyard composting, and improved composting efficiency.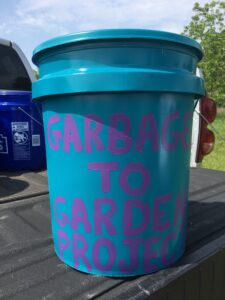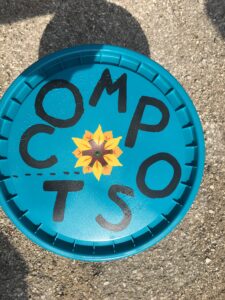 Project Objectives:
Engage over 100 students with the benefits of composting through classroom presentations and youth workshops
Provide an enriching opportunity for 15 families to engage in soil conservation at home through a curbside composting service
Replenish the significantly degraded soil at the Indiana Nut and Fruit Growers Association's Fruit and Nut Grove at Johnson County Park through composting and determine the possibility for a future, larger composting service provided by Johnson County Soil and Water Conservation District
Share program results with a wider audience through social media posts such as videos and photos 
Cooperators
Educational & Outreach Activities
5
Webinars / talks / presentations
Participation Summary:
Education/outreach description:
Tours, workshops, and in-class presentations were all used as educational components of the Garbage to Garden Project. Workshops were organized in conjunction with Johnson County Parks and Johnson County Public Library as outreach for adults to learn skills to begin their own backyard compost. Tours of the composting site at Johnson County Park were given to individuals and a high school culinary class where the process used to compost curbside pickups was described. School and camp presentations were designed to introduce the concept of composting to students and provide a hands-on learning activity, Compost in a Cup, for students to observe the decomposition of organic material. 
Project Outcomes
1
New working collaboration
Increased organizational support to explore and teach sustainable ag:
Yes
Explanation for change in organizational support to explore and teach sustainable ag:
With the compost site being established, it has given Johnson County Soil and Water Conservation District and Johnson County Park the ability to give tours and presentations of the site.
Parents adopting sustainable agriculture practices:
5
Sustainable Agriculture practices parents adopted:
The parents who participated in the Garbage to Garden Project had children who helped with the compost bucket pick up each week. These parents taught children what can and cannot be composted, the process of decomposition regarding composting, and what they can do with the compost. One family even began their own backyard compost that they are now benefiting from installing. 
Success stories:
The Garbage to Garden Project has reached and benefited classrooms across Johnson County. One participant when applying said "I would like to include my fourth graders' class in this project by collecting their snack time foods that are suitable for compost, and I will bring that home and add it to the compost bucket. Just yesterday a student ate fruit at snack, and he asked if I had compost bins. We recycle paper and plastic as a class, but we don't compost. With the G2G project, we can!" 
When applying, many applicants expressed that they were either unable to compost due to limited space, they knew little about composting, or they wanted to teach their children about composting through the Garbage to Garden Project. The post surveys showed that those who were unable to compost were happy to be composting, even if for a limited time. Others said that it was a family collaboration that taught their children about food waste. Participants also expressed that they never realized how their shopping habits resulted in so much waste and that they are now more conscious of what and how much produce they purchase. 
In addition, the Indiana Nut and Fruit Growers Association was interested in the Garbage to Garden Project and the potential additions it was going to add to the Fruit and Nut Grove at Johnson County Park. The association agreed to match the already awarded funds for planting trees.