Project Overview
YENC17-112
Project Type:
Youth Educator
Funds awarded in 2017:
$1,320.00
Projected End Date:
01/31/2019
Grant Recipient:
Johnson County Soil and Water Conservation District (JCSWCD)
Project Manager:
Kathy Haste
Johnson County Soil & Water Conservation District
Commodities
Not commodity specific
Practices
Soil Management:

composting

Sustainable Communities:

community services
Abstract:
The Garbage to Garden Project provided weekly, curbside compost pickup and hands-on learning for the 15 participating families in Johnson County. Of the 15 families selected, 12 families consistently provided materials for pickup each week. The weekly pickup was coupled with educational opportunities that reached approximately 400 residents in Johnson County including elementary school students, high school students, and adults both inside the classroom and at the compost site. Educational composting programs resulted in awareness of composting, skills to begin backyard composting, and improved composting efficiency.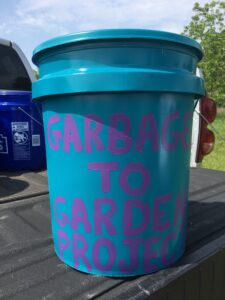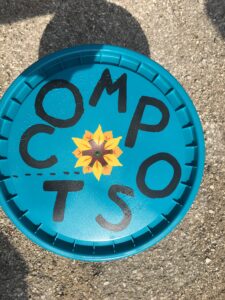 Project objectives:
Engage over 100 students with the benefits of composting through classroom presentations and youth workshops
Provide an enriching opportunity for 15 families to engage in soil conservation at home through a curbside composting service
Replenish the significantly degraded soil at the Indiana Nut and Fruit Growers Association's Fruit and Nut Grove at Johnson County Park through composting and determine the possibility for a future, larger composting service provided by Johnson County Soil and Water Conservation District
Share program results with a wider audience through social media posts such as videos and photos